Subscribe
RailReview
… Knowledge worth investing in.

​​RailReview is the new must-read business journal, website and monthly digest for the rail industry. It aims to help rail's business leaders succeed today, and keep succeeding by bringing together key figures in the industry and government to focus on the issues that most challenge and inspire Britain's rail industry.

For more information and to find out how you can subscribe, please email beverley.mason@bauermedia.co.uk.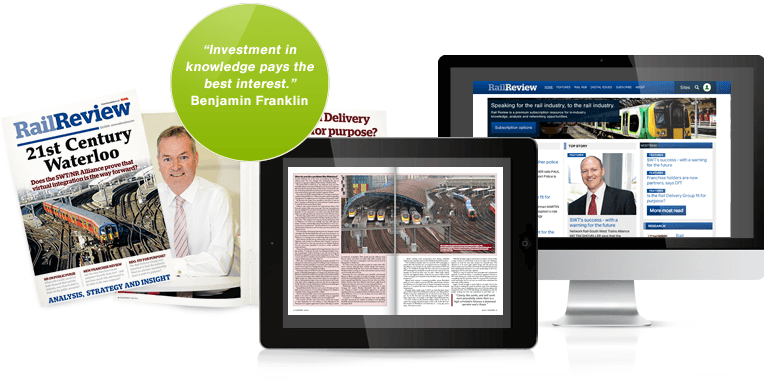 ---